The purpose of this article is to display the network development figures reported for ChargePlace Scotland for May 2022.
All figures published are applicable to publicly accessible units on the ChargePlace Scotland network only, with the network uptime figure being the monthly average and the figures reported for new charging units being for the reporting month only.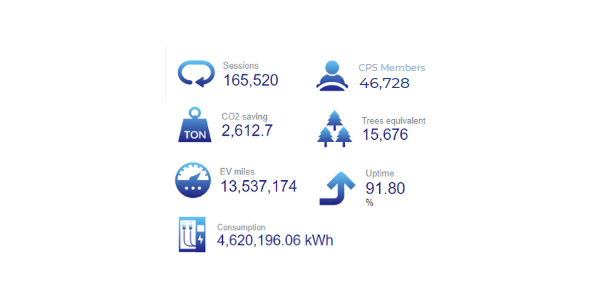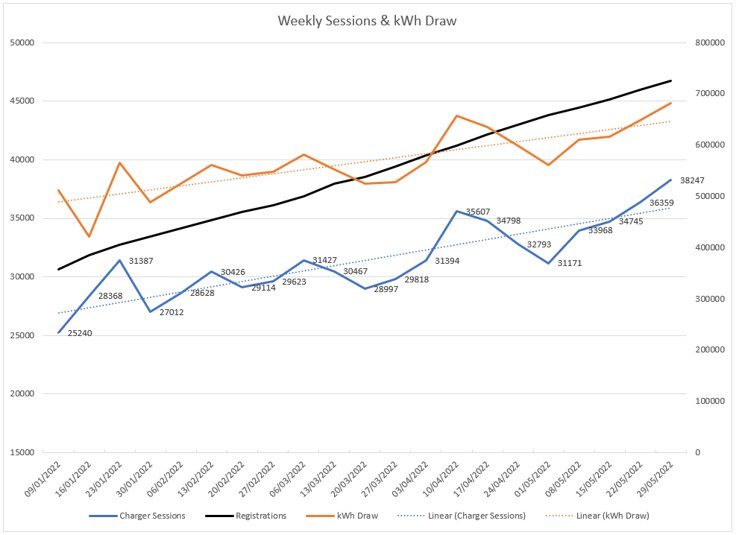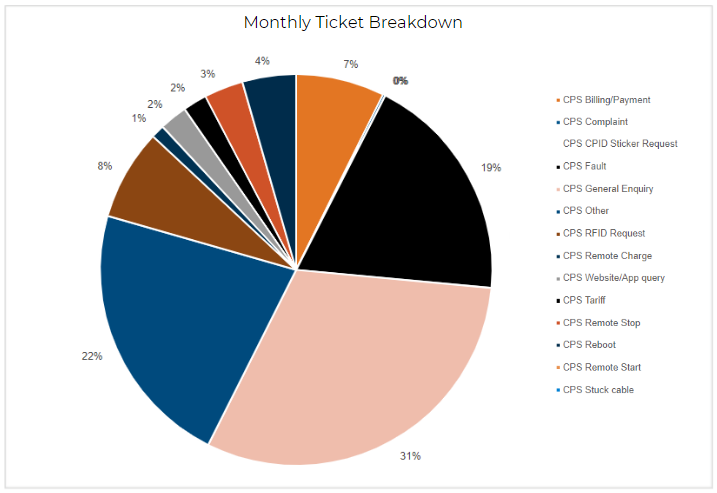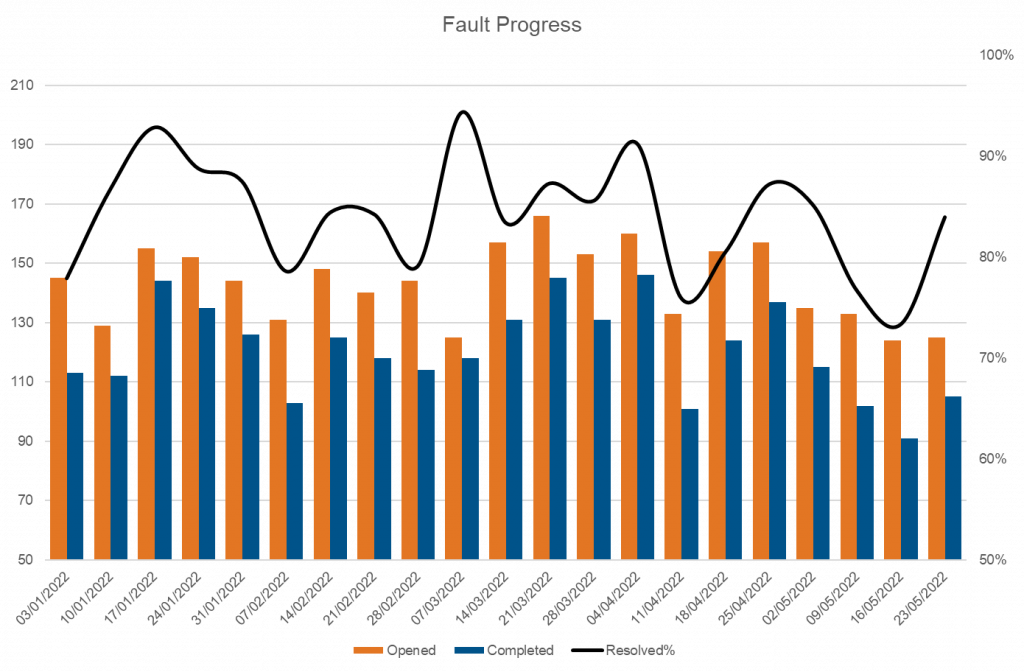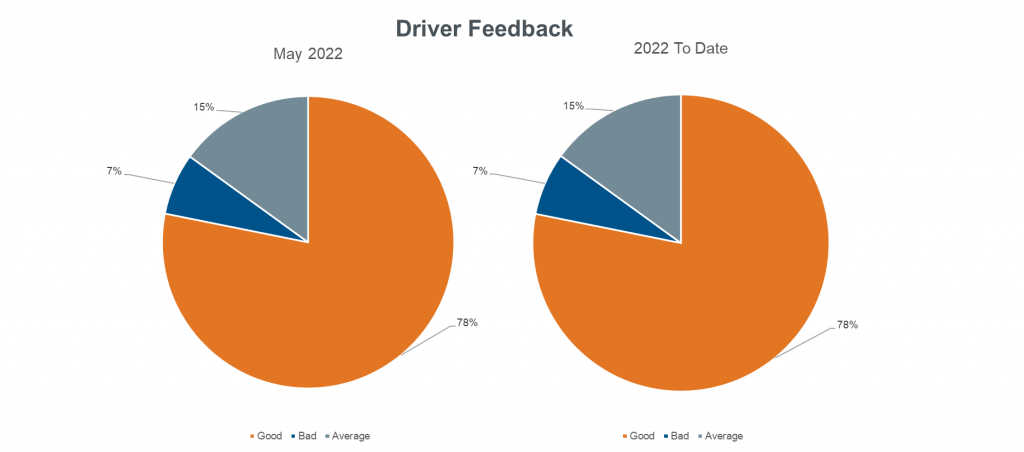 May 2022 saw network growth continue with 10 new chargers added, taking the total to 2,266 publicly available chargers through ChargePlace Scotland.
| CPID | Supplier | Location | Charger Type |
| --- | --- | --- | --- |
| 60861 | BP Chargemaster | Reston Station | 7kW AC |
| 60862 | BP Chargemaster | Reston Station | 7kW AC |
| 60863 | BP Chargemaster | Reston Station | 7kW AC |
| 60864 | BP Chargemaster | Reston Station | 7kW AC |
| 60865 | BP Chargemaster | Reston Station | 7kW AC |
| 60866 | BP Chargemaster | Reston Station | 7kW AC |
| 61428 | Connected Kerb | Jedburgh – Cannongate Car Park | 7kW AC |
| 61419 | SWARCO | Lindores Drive – Tranent | 50kW DC |
| 60205 | SWARCO | Montrose Care Home | 7kW AC |
| 60206 | SWARCO | Montrose Care Home | 7kW AC |