The purpose of this article is to display the network development figures reported for ChargePlace Scotland for January 2022.
All figures published are applicable to publicly accessible units on the ChargePlace Scotland network only, with the network uptime figure given being the monthly average and the figures reported for new charging units being for the reporting month only.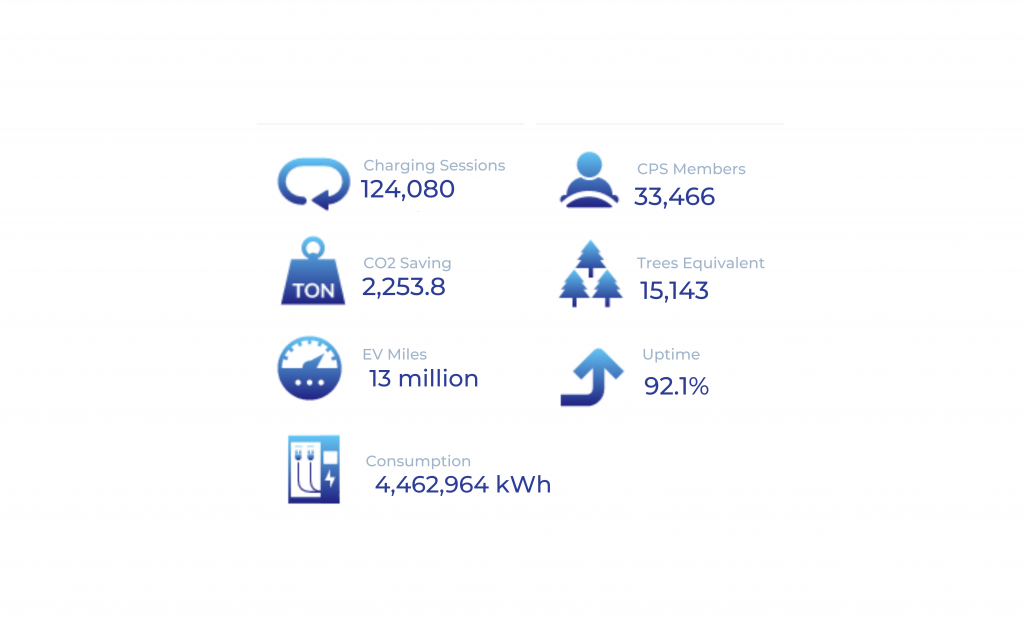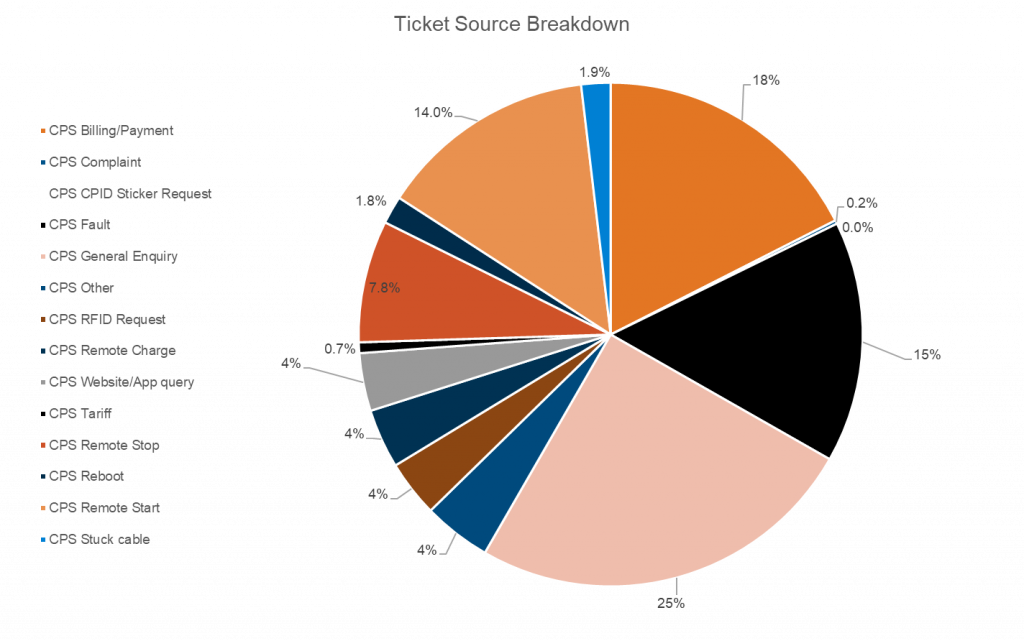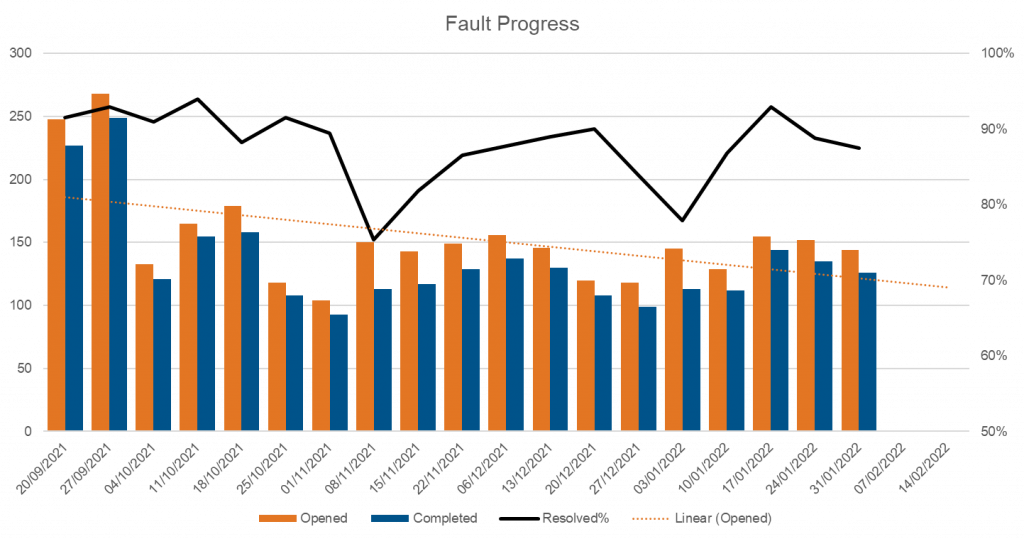 New Charge Points
January 2022 saw network growth continue with 30 new chargers added, taking the total to 2,190 publicly available chargers through ChargePlace Scotland.
| Charge Point ID | Location | Charger Type |
| --- | --- | --- |
| 52730 | Albert Avenue, Glasgow | 7kW AC |
| 60531 | Albert Place, Stirling | 7kW AC |
| 60532 | Albert Place, Stirling | 7kW AC |
| 60533 | Albert Place, Stirling | 7kW AC |
| 60534 | Albert Place, Stirling | 7kW AC |
| 60535 | Albert Place, Stirling | 7kW AC |
| 60538 | Albert Place, Stirling | 7kW AC |
| 60241 | Bothwell Street, Glasgow | 7kW AC |
| 60464 | Bankhead Avenue, Edinburgh | 7kW AC |
| 60465 | Bankhead Avenue, Edinburgh | 7kW AC |
| 60245 | Cathkinview Place, Glasgow | 7kW AC |
| 52924 | Ingram Street, Glasgow | 7kW AC |
| 60246 | Kelvingrove Art Gallery, Glasgow | 7kW AC |
| 60247 | Kelvingrove Art Gallery, Glasgow | 7kW AC |
| 60242 | Lincoln Avenue, Glasgow | 22kW AC |
| 60243 | Linkwood Crescent, Glasgow | 22kW AC |
| 60037 | Newton Street, Glasgow | 150kW Ultra-Rapid |
| 60038 | Newton Street, Glasgow | 50kW Rapid |
| 60039 | Newton Street, Glasgow | 50kW Rapid |
| 60040 | Newton Street, Glasgow | 50kW Rapid |
| 60041 | Newton Street, Glasgow | 50kW Rapid |
| 60042 | Newton Street, Glasgow | 50kW Rapid |
| 60043 | Newton Street, Glasgow | 50kW Rapid |
| 60044 | Newton Street, Glasgow | 50kW Rapid |
| 60045 | Newton Street, Glasgow | 50kW Rapid |
| 60046 | Newton Street, Glasgow | 50kW Rapid |
| 60047 | Newton Street, Glasgow | 50kW Rapid |
| 60048 | Newton Street, Glasgow | 50kW Rapid |
| 60244 | Scaraway Drive, Glasgow | 22kW AC |
| 60309 | The Rigg, Fort Augustus | 22kW |