The purpose of this article is to display the network development figures reported for ChargePlace Scotland for April 2022.
All figures published are applicable to publicly accessible units on the ChargePlace Scotland network only, with the network uptime figure given being the monthly average and the figures reported for new charging units being for the reporting month only.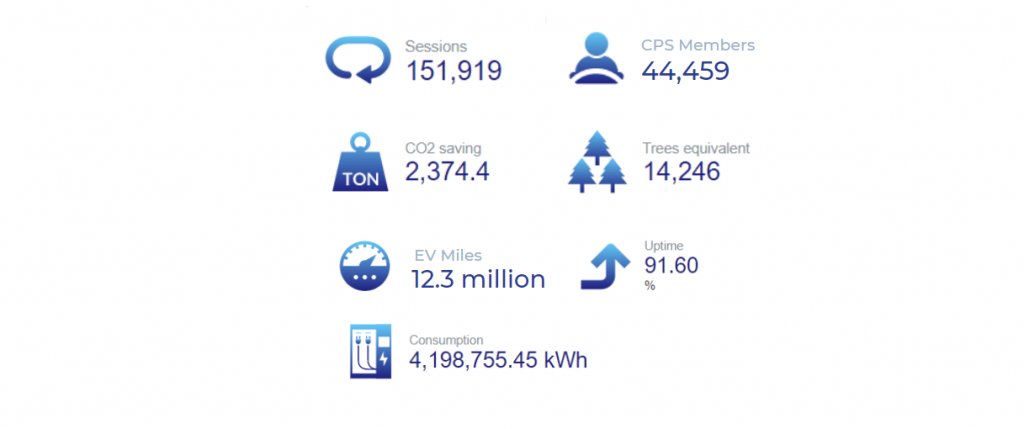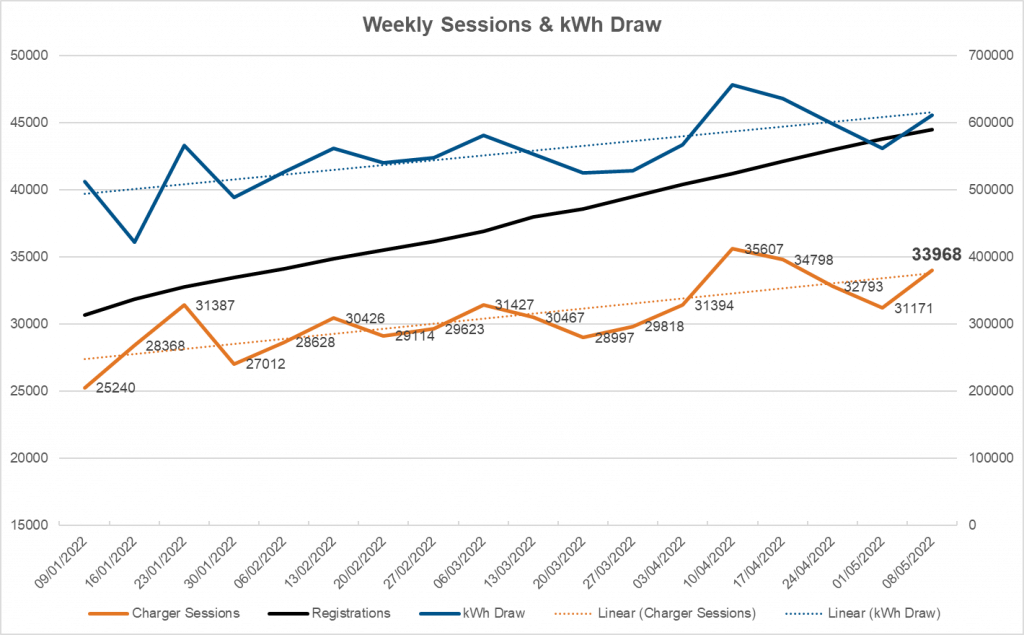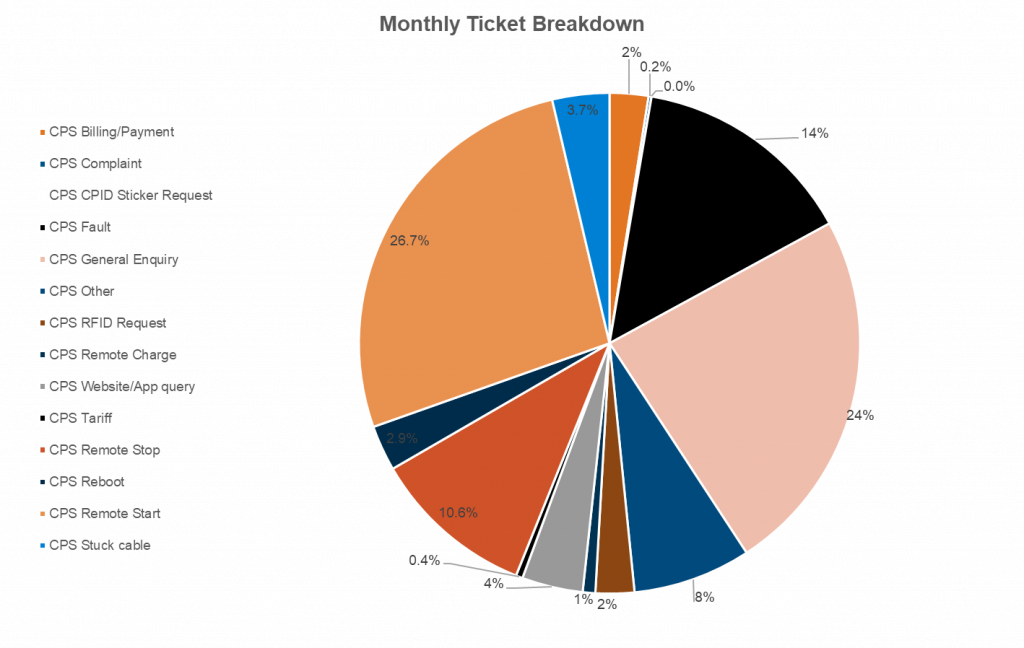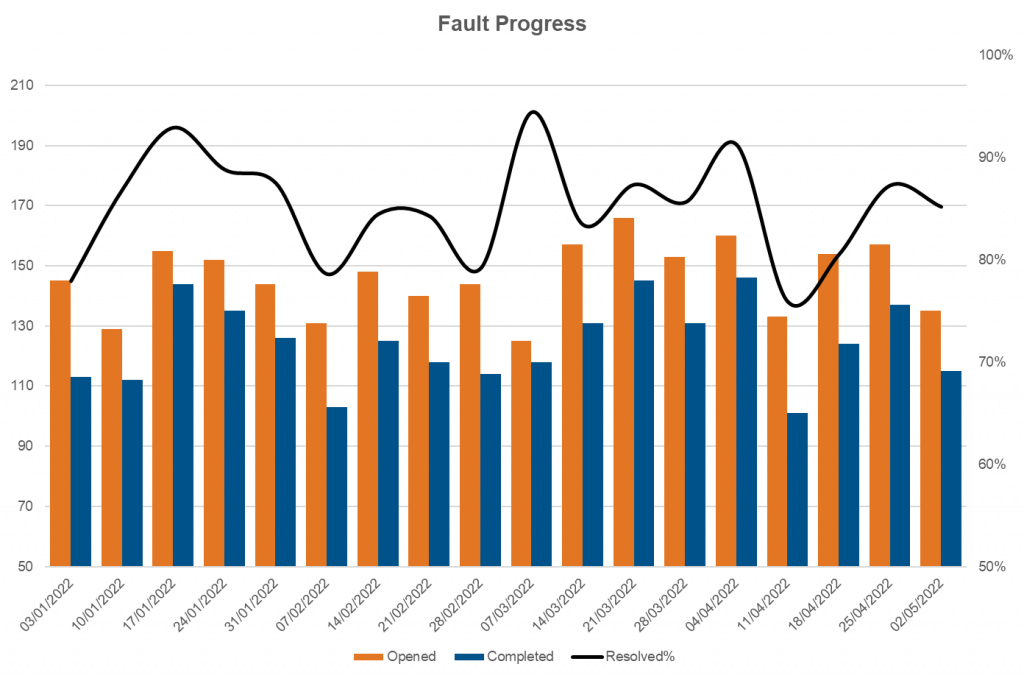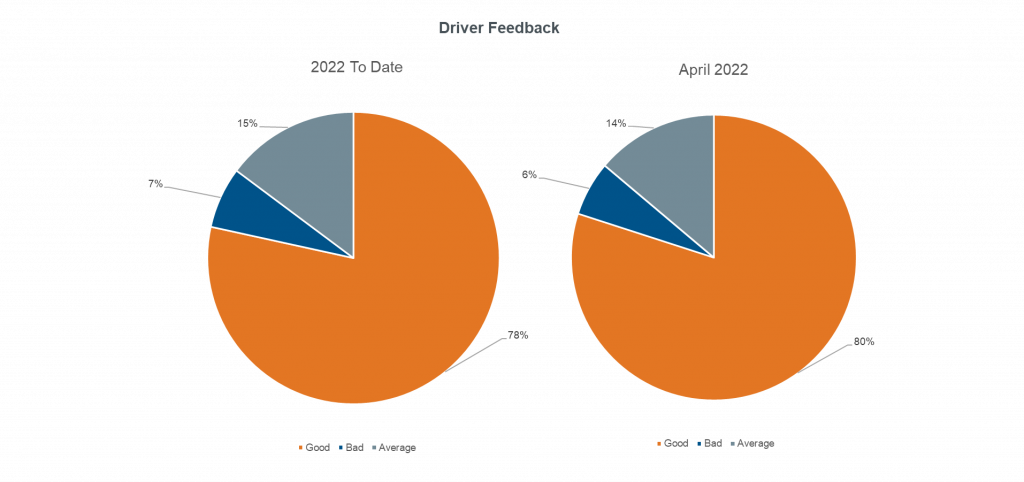 New Charge Points
April 2022 saw network growth continue with 30 new chargers added, taking the total to 2,259 publicly available chargers through ChargePlace Scotland.


| CPID | Location | Charger Type |
| --- | --- | --- |
| 60786 | Academy Street Hurlford | 7kW |
| 60791 | Brodick Street | 7kW |
| 60652 | Dalgety Bay | 22kW |
| 60653 | Drysart | 22kW |
| 60194 | Elderslie Village Hall | 7kW |
| 60471 | Garadh a Baragh a Teuth | 22kW |
| 60472 | Garadh a Baragh a Teuth | 22kW |
| 60635 | Gellatly Car Park | 22kW |
| 60636 | Gellatly Car Park | 22kW |
| 60637 | Gellatly Car Park | 22kW |
| 60638 | Gellatly Car Park | 22kW |
| 60639 | Gellatly Car Park | 22kW |
| 60640 | Gellatly Car Park | 22kW |
| 60641 | Gellatly Car Park | 22kW |
| 60642 | Gellatly Car Park | 22kW |
| 60643 | Gellatly Car Park | 22kW |
| 60644 | Gellatly Car Park | 22kW |
| 60195 | Great Hamilton Street | 7kW |
| 60648 | Killin Health Centre | 7kW |
| 60198 | Livery Walk | 7kW |
| 60654 | Lower Largo | 22kW |
| 60788 | Maryhill Health Centre | 22kW |
| 60343 | Migdale Hospital | 7kW |
| 60344 | Migdale Hospital | 7kW |
| 60197 | Miliken Road | 7kW |
| 60335 | Moray Street Car Park | 22kW |
| 60651 | Oakley Centre | 22kW |
| 60342 | Smithys Community Hub | 22kW |
| 60655 | Tay Bridge | 22kW |
| 60787 | Woodside Health Centre | 7kW |