If you received your ChargePlace Scotland card as part of the Charge Your Car switch-over last year, your card will soon be up for renewal. Here is all you need to know about this: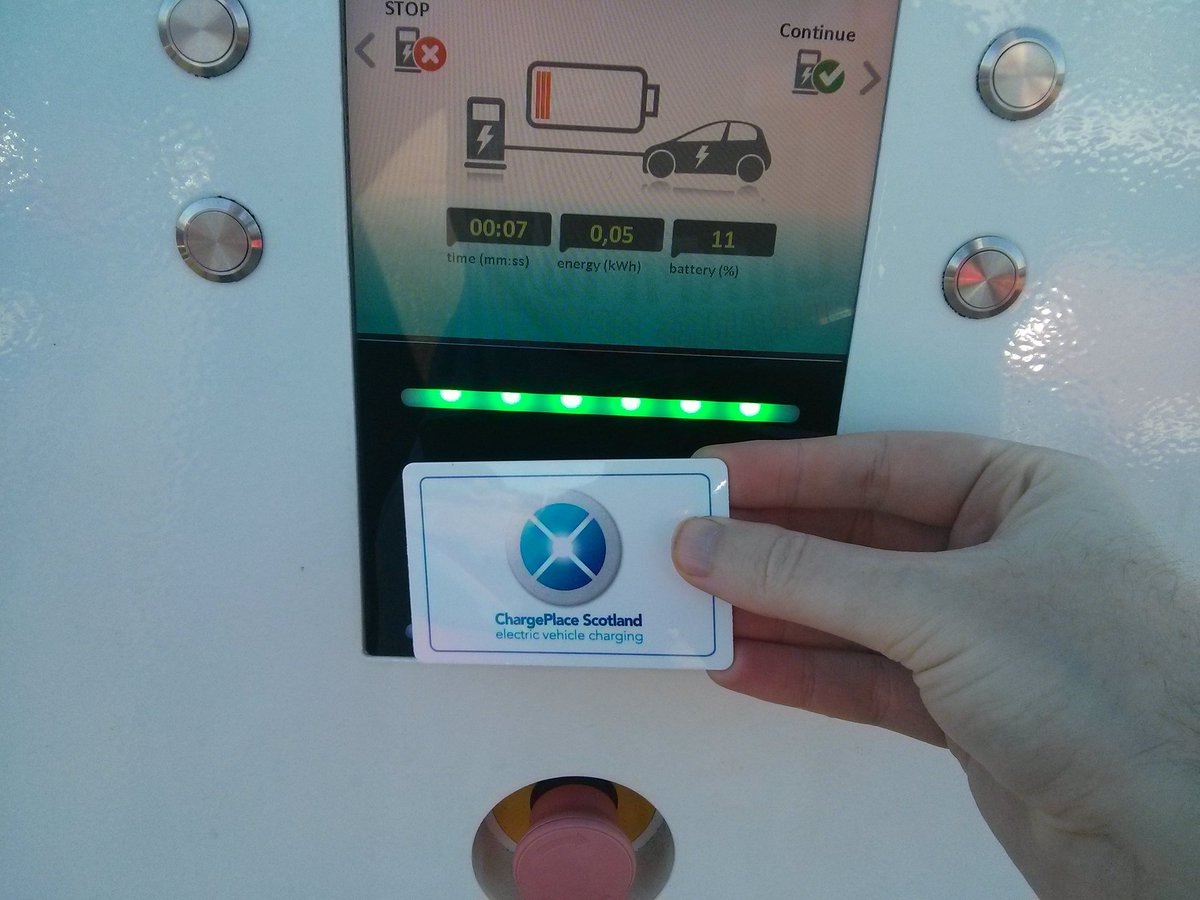 Who will be affected?
If you received your ChargePlace Scotland card as part of the Charge Your Car switch over your card will renew on the 30th October 2017. This applies to you if you previously held a Charge Your Car card but it was replaced free of charge by a ChargePlace Scotland branded card in October 2016.
Will Lifetime members be affected?
If you are a ChargePlace Scotland lifetime member you should not be charged a renewal fee. Your service will continue as normal.
I purchased my ChargePlace Scotland card after the brand switch over. Will my card renew?
If you didn't receive your ChargePlace Scotland card as part of the Charge Your Car brand switch over, your card will renew a year to the date that it was purchased.
When is my card set to renew?
All affected ChargePlace Scotland cards will automatically renew on 30th October 2017.
How much is the renewal fee?
The renewal fee is £20. This will be billed annually from the 30th October 2017.
When will my account be debited for this renewal?
Your account will be debited the renewal fee 5 days before the renewal date to ensure there is no disruption to your service.
What do I need to do now?
To ensure that your service continues uninterrupted, please make sure that the payment details on your account are up to date.
If your payment details are up to date and you wish to continue using the ChargePlace Scotland service then you don't need to take any further action.
Why am I being contacted by Charge Your Car and not ChargePlace Scotland regarding my renewal?
Charge Your Car Ltd handle renewals processes on behalf of ChargePlace Scotland. As such you may receive a Charge Your Car branded communication regarding your ChargePlace Scotland renewal.
I don't want my ChargePlace Scotland card to renew automatically. How do I stop this from happening?
You can turn off the auto-renewal option by logging into your driver account on the ChargePlace Scotland website and selecting the 'Access Card' option from the 'Your Account' drop down menu in the top right hand corner of the screen. You will be able to edit your preferences by selecting the appropriate card from those listed.
I am a lifetime member and I have received an email regarding the renewal of my card. What should I do?
Please contact the ChargePlace Scotland helpline between the hours of 8am & 6pm Monday-Friday, 9am-6pm Saturday and 10am-6pm on Sunday to speak to someone regarding your account.
If you have any further questions regarding the renewal of your ChargePlace Scotland card, give us a ring on 0141 648 0750 or email us at admin@chargeplacescotland.org
(Visited 1,830 times, 1 visits today)