Chris Ramsey of Plug In Adventures catches up with ChargePlace Scotland just under a week before he sets off on the Mongol Rally in his new All-terrain Nissan LEAF and chats to us about choosing an Electric Vehicle, planning his adventure, and offers a few handy tips to get the most range out of your EV.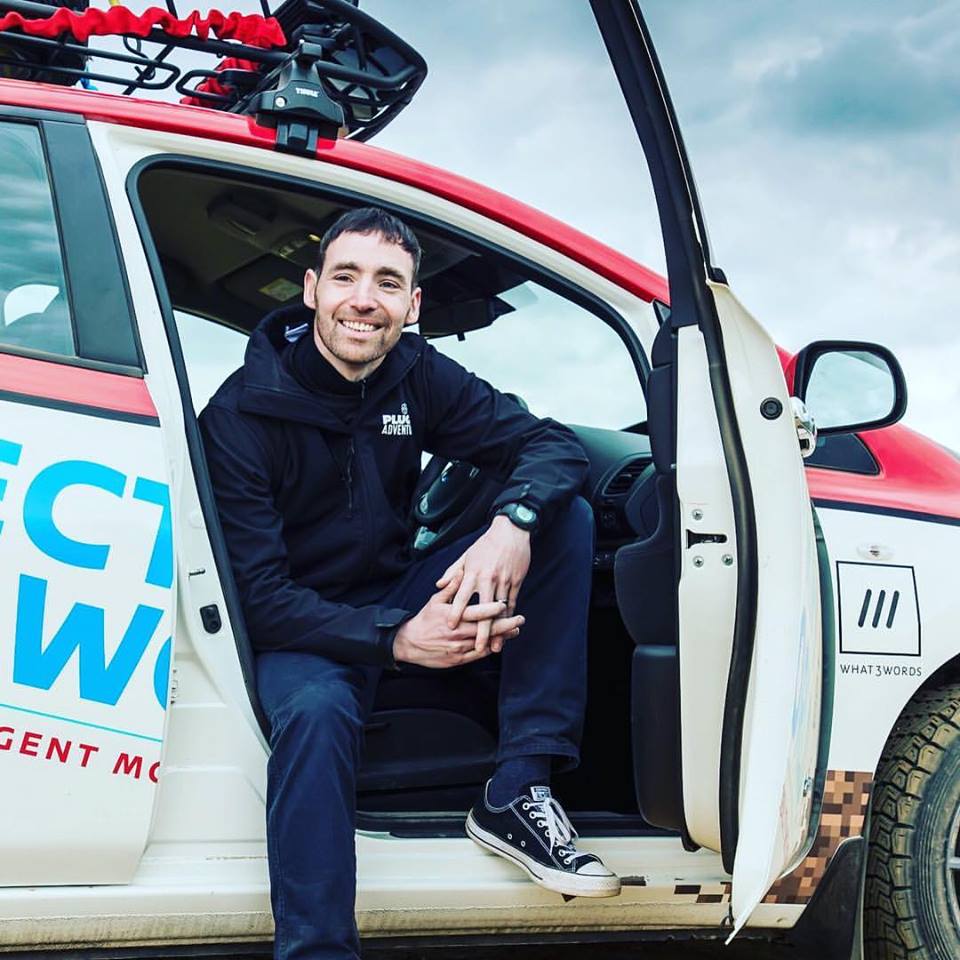 What made you go Electric Vehicle in the first place?
Back in 2011 I heard someone talking about electric vehicles, so I did some research and came across the Nissan LEAF. I was very intrigued so I roped in a friend, hired an EV and organised a 4 day road trip around the UK checking out charge points and learning more about how the car and infrastructure worked. I was immediately hooked! I met various EV drivers on the trip and I felt a real sense of comradery and community. It inspired me to come home from the trip, sell my petrol car and buy myself a LEAF.
Why did you start Plug In Adventures? What was your main inspiration?
After my first trip in 2011 I was instantly convinced that the future of motoring was electric but there was a very negative picture being painted of EVs in the mainstream media. I decided that, by combining my love for adventure and my new found passion for EVs, I could help promote the benefits of driving EV, and help to dispel the myths about charge times, range and the capabilities of EVs.
What made you want to take on the Mongol Rally in an Electric Vehicle?
I have thought about entering the Mongol Rally for many years due to my adventurous nature. After successfully completing 4 major Electric Vehicle adventures, in 2016 I starting talking seriously about tackling it in an electric car.
Every time I embarked on another adventure it had to be bigger and bolder than the last because I wanted to spark real debate about charge and range capabilities, and to demonstrate that EVs are just as capable as fossil fuelled vehicles. With the potential for a diesel scrappage scheme to be introduced soon, I hope this adventure will engage with a wider audience and encourage them to make the move to EV.
Tell us a bit about the route you are taking.
The Mongol Rally starts off at Goodwood Racing Circuit in Chichester on the 16th July. From there we will make our way across Europe passing through countries like Belgium, Germany and Austria before finally arriving in Baku, Azerbaijan.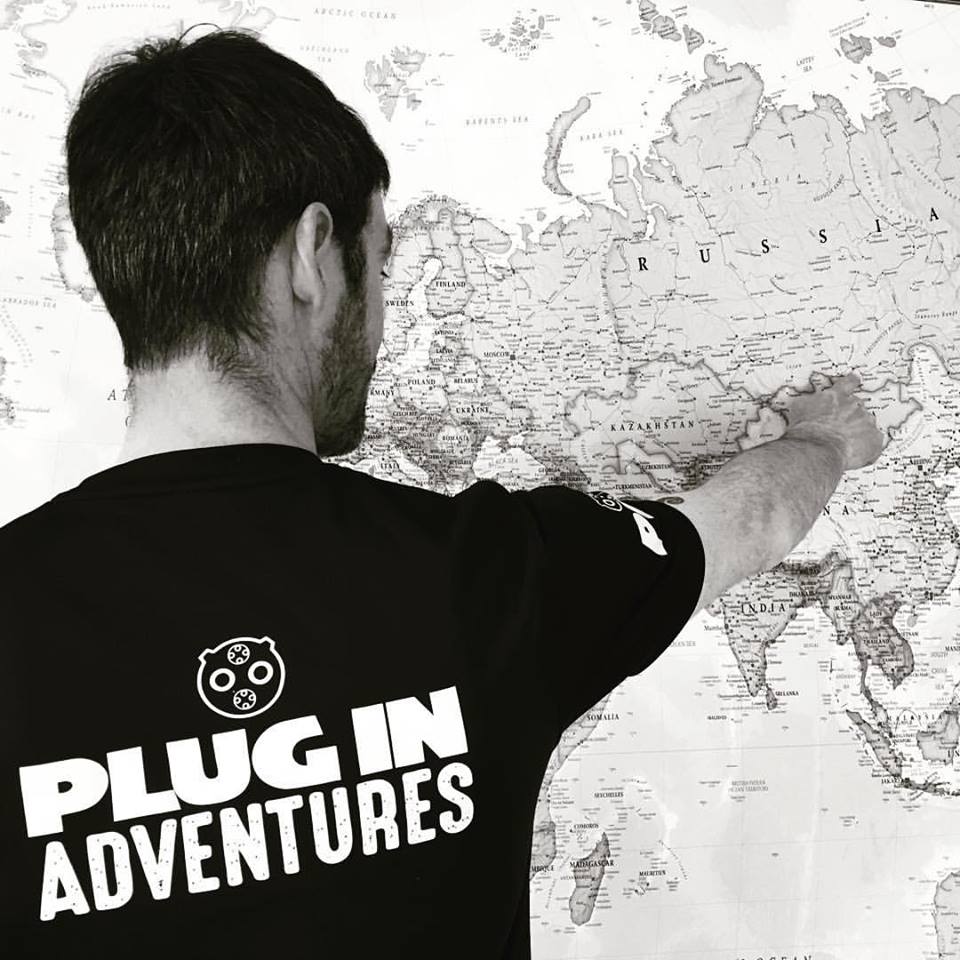 From there we head off into Kazakhstan which is definitely where our adventure really kicks off as we have to drive the full length of the country, from south west to north east – quite the challenge as it's such a vast country! After covering Kazakhstan, we have the small matter of driving through Mongolia onwards to the finishing line in Ulan-Ude, Siberia.
10000 miles is a pretty long road trip. How are preparations going?
With just a week to go until we set off on our adventure the preparations are going great! The car is performing really well. After a couple of simple test runs I am comfortably getting 85-90miles per charge and that is without driving as efficiently as possible.
We received incredible support from our team sponsors and organisations around the world. As well as practical support, they have provided us with equipment such as the various types of charging cable we will need on our journey, which is great!
What has been the biggest challenge you have faced whilst preparing for the Mongol Rally?
Obviously an adventure like that takes a huge amount of planning. People might expect me to say that sorting out the logistics of charging was the biggest challenge I have faced and, although this was a huge undertaking, obtaining the various visas we need has probably been our biggest challenge to date. Acquiring one of them meant three separate day trips to the application centre in Edinburgh from Aberdeen and dealing with changing application requirements from the consulate every time we visited. We were so relieved when we finally received our visas but it was quite a stressful period waiting for them to come through.
What are you most looking forward to about your adventure?
Honestly, just being on the adventure itself. I am really humbled by the fact that I have found my passion in life and am able to spend my time promoting something I really believe it. I consider myself very lucky that I am able to do this and see some amazing countries at the same time.
I am really looking forward to seeing Mongolia. We are taking the opportunity to work with WWF initiatives out there, as they are one of the chosen charities we are supporting, and we will be learning about the environmental projects they are working on. We will also hopefully be staying with a family in their Ger, a traditional nomadic home, and will learn about their day to day life whilst helping to look after their animals. I expect both of these experiences will be life changing and eye opening.
How will you handle charging whilst you are on your adventure?
Whilst we are in Europe there is a charge point every 24 miles on average along our route so we will be making the most of the vast Rapid and fast charging network, but once we leave Europe we will be relying on the good nature of the people and businesses we meet and approach in countries like Kazakhstan and Mongolia.
We are also armed with a series of charge cables which will allow us to charge from site power at Caravan sites, domestic plug sockets in Kazakhstan, Mongolia and Russia and also a cable that will allow us to charge from a 3-phase industrial socket so we are prepared to adapt as we need to.
Do you have any tips for getting the most range out of your Electric Vehicle as possible?
There are various tricks that you can adopt to improve your driving range like not accelerating too hard and not driving at excessive speed, both of which will are the biggest factors in reducing your driving range. Whilst driving on the motorway, I am always very easy on the accelerator (using only 3 bubbles on the LEAF) and I keep my speed between 60-65mph.
I always like to tell people that 'Hills can be your friend' too as, when I am going down any hilly section of road, I put the car into neutral and allow it to coast all the way down. This effectively means you are using no battery power to keep the car moving and the battery will add extra miles to the range prediction on the car. This technique is known as 'Hypermiling' and is used by a lot of Electric Vehicle drivers around the world.
What advice would you give to anyone considering choosing an Electric Vehicle?
Go for a test drive! You have nothing to lose and yearly savings on fuel, servicing and road tax to gain! Most dealers now offer extended test drives, which means you can loan an Electric Vehicle for up to 3-4 days. However if people do not want to go to dealers initially then I would suggest renting an EV from one of the many Car Clubs across the UK. This is a great way to test out the various Electric Vehicles on the market in your own time.
I would also suggest sitting down and taking a look at your daily driving range needs. With battery ranges now at around 200-300 miles per charge, the vast majority of people will find that there is an Electric Vehicle out there that will suit their needs.
Why go out of your way when driving home after a long day at work to refuel your car when you can go home to your own personal fuel station every night and charge at your convenience?
You can follow Chris' adventures as he sets out on the Mongol Rally from the 16th July at chargeplacescotland.org/pluginadventures and on ChargePlace Scotland social media.
(Visited 133 times, 1 visits today)