It is now day 17 with more updates from Chris Ramsey whilst on his incredible journey through Europe, as Team Plug in Adventure continue the Mongol Rally in a fully electric car.
Driving an EV in unfamiliar territories can seem rather daunting, but Team Plug In Adventures is showing us how it can be done, with a lot of planning and a sense of adventure, he has now managed to travel through Turkey and is en-route to Georgia.
During Chris's adventure he has, at times, had to rely on the public, but just how willing are they to help?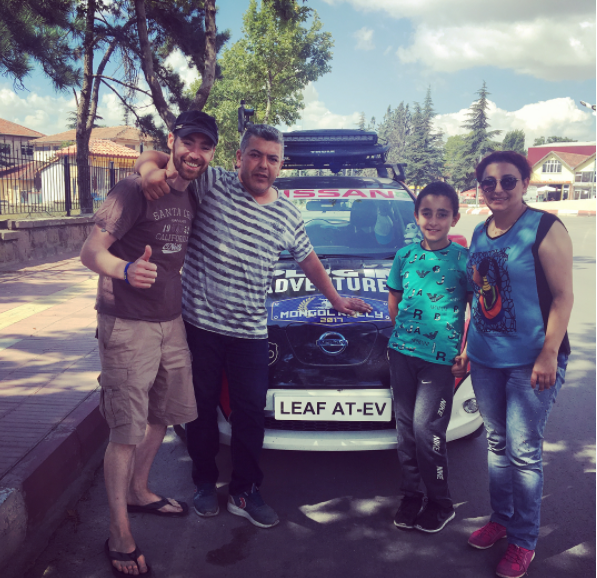 Here are just some of the locals going out of their way to lend a helping hand to Team Plug In Adventures as they endeavour to reach Mongolia.
'What an incredible way to end the day. We stopped to overnight charge using a two pin 16 amp socket at the local Renault garage in Merzifon, Turkey. We needed to find accommodation for the night, when we asked the owner Omer Faruk for some advice on where to stay locally while the car charges, Omer very kindly asked us if we would like to stay at his house. We graciously took up his kind offer and spent a lovely evening getting to know more about him, his family and Turkish culture. We exchanged stories, photos, laughed and joked and had an amazing time staying with a local family. They very kindly provided dinner, tea and snacks. We were overcome and overwhelmed with their generosity and hospitality.'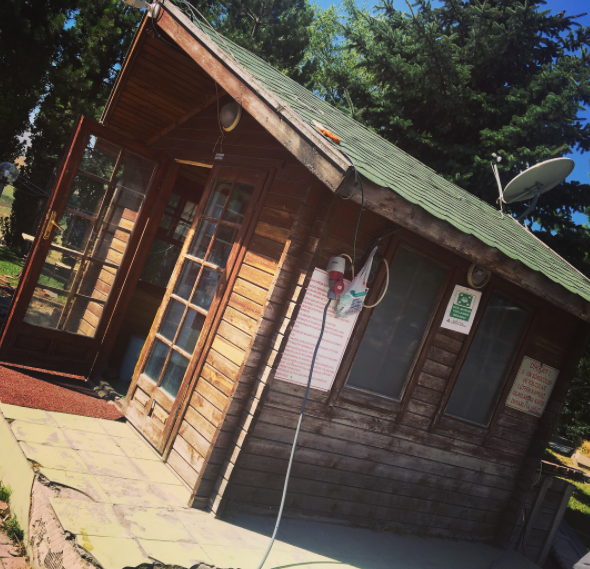 Here Chris is thinking on his feet with the help from the local barber shop!
'How do you like our charge point for the evening? We have gone for the rustic look. Believe or not this is a Turkish Barber Shop on the highway right next to a hotel and service station. The barber shop/shed gave up his electricity for the evening so we could charge our car. Again the kindness of the Turkish people shone through. This just emphasises our point that you can charge from anywhere which has electricity.'
Now on the next stage of his travels, Chris admitted he had a heavy heart as he departed Turkey.
'We are nearing the end of our drive through Turkey, feeling a little sad as we have met some incredible people, but this amazing country has taught us that the kindness and generosity of mankind exists in this world and has filled us full of optimism for the road ahead.'
Thank you Team Plug In Adventures and congratulations for making it through Europe! Sounds like you will have plenty of amazing stories by the time you reach Mongolia.
Keep up to date with Chris' adventures at @PlugInAdventure and via @ChargePlaceScot and www.chargeplacescotland.org/pluginadventures for exclusive interviews and content.